Tuesday Session I (8:30-11):
What does true tech integration look like?
2010 Dept. of Ed report on Blended Learning
Questions:
How are learning theories impacted when knowledge is no longer acquired in the linear manner?
What adjustments need to made with learning theories when technology performs many of the cognitive operations previously performed by learners (information storage and retrieval).
How can we continue to stay current in a rapidly evolving information ecology?
How do learning theories address moments where performance is needed in the absence of complete understanding?
What is the impact of networks and complexity theories on learning?
What is the impact of chaos as a complex pattern recognition process on learning?
With increased recognition of interconnections in differing fields of knowledge, how are systems and ecology theories perceived in light of learning tasks?
Principles of connectivism:
Learning and knowledge rests in diversity of opinions.
Learning is a process of connecting specialized nodes or information sources.
Learning may reside in non-human appliances.
Capacity to know more is more critical than what is currently known
Nurturing and maintaining connections is needed to facilitate continual learning.
Ability to see connections between fields, ideas, and concepts is a core skill.
Currency (accurate, up-to-date knowledge) is the intent of all connectivist learning activities.
Decision-making is itself a learning process. Choosing what to learn and the meaning of incoming information is seen through the lens of a shifting reality. While there is a right answer now, it may be wrong tomorrow due to alterations in the information climate affecting the decision.
SAMR
Matrix of Technology Integration levels
TRUDACOT (Technology-Rich Unit Design and Classroom Observation Template)
---
Tuesday Session II (13:00-15:30):
Building a Digital Presence
Reach – Jeff Utecht – FREE Book!
Hashtags to follow
The ultimate educational hashtag list
Only after you find good people via hashtags do you follow them….except me of course…you can follow me now. @jutecht
@ = a public message but aimed at a specific person: think shouting across a room.
d = a direct message: think 160 character email
rt = ReTweet: think retelling a joke to others because you like it
Google+
7 Google+ Communities to get you started
---
Theatre Presentation (8:00-9:45):
New Learning Landscape
---
Wednesday Session III (9:30-11:30):
From Sorting to Searching
Let's Search
Building Search Understanding
Google Search Tips –courtesy of Google
Google for Educators – some great resources
http://www.google.com/educators/index.html
http://www.google.com/insidesearch/searcheducation/index.html
Search Lessons from Jeff
Search Lesson for K-2
Search Lesson for 3-5
Search Lesson for 6-8
Search Lesson for 9-12
Learn some basic search syntax, or use Google Advanced Search
Sign Up for Google's Search Course
Content Acquisition vs Content Creation Activity. EQ: What the reason we get together face to face?
Google Search Education Resources
Activity
---
Wednesday Session IV (13:00-15:30):
Building blended learning environments
10.9 Million Online K-12 Students by 2014 (Prediction from 2009 and is low)
Your Massively Open Offline College Is Broken
TED and the Future of Education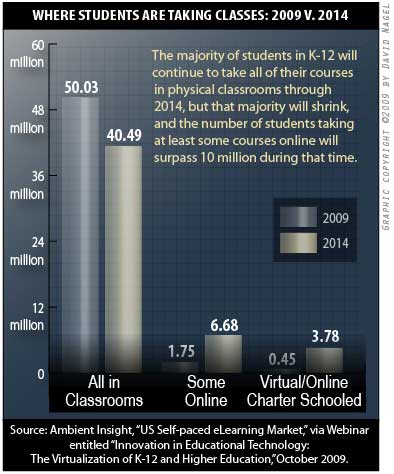 2010 Dept. of Ed report on Blended Learning
Consuming + Producing = Prosumers
Change Improve
What can HS students contribute to wikipedia?
Compose/Create
14 year old creates #1 game in App Store
 Combine/Mash-up
Student made mashup video on Anorexia
Hypothesize/Predict
Examples of Creation and Sharing
Attorney General's Report on Cyber Predators
Other ways to learn from Jeff
Reach – Jeff Utecht – FREE Book!